Turn it on
Weekly progress report | 21/10/17
---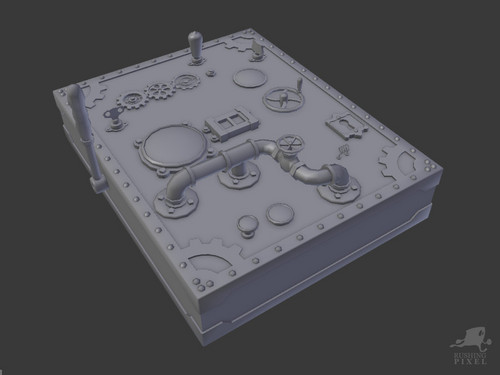 I have started producing assets as a second setting for Turn It On! New levels are going to be steampunk styled with valves, cogs and all that vintage look. I have a few level ideas noted on paper yet.
I've given a go to render post-processing via Unity's vanilla package (post-processing stack). I will test how much of that can be used on mobile without sacrificing too much resource. It looks fine on desktop (SSAO, bloom, vignette, color grading), but too heavy on my tablet at the moment.
Basic music and sound settings were done. Now you won't get delay glitches at the menu screen. Pieces of music are streamed, that means using less memory too.
A few UI elements were designed and injected. All of them are using Unity's UI system, even prepared for localization. The timer is working, time bonus stars are only placeholders this time.
I have updated the builds, feel free to check the changes and leave a comment! https://rushingpixel.itch.io/turn-it-on
I have registered Rushing Pixel as a developer for the Android market. It was needed as I plan to spread a bunch of promo codes at #PixelCon (http://insert-coin.hu/pixelcon-2017-fragged-by-romero/), when the game goes paid app.
Files
turniton_proto3_android.zip
29 MB
32 days ago
turniton_proto3_windows.zip
18 MB
32 days ago